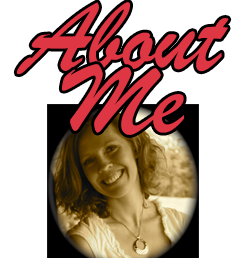 My background: 
My name is Jena O'Connor. Storytelling is in my blood.  I began writing the moment I could hold a pencil, composing heart-wrenching dramas centered around the demise of my favorite cat or comedic children's stories to entertain my four younger sisters.  My mother, always my biggest fan, was only an aspiring writer back then.  I watched her bang away on the keys of her manual typewriter in a corner of our dining room day after day until finally publishing her first book when I was a sophomore in high school.  It was then that my own dreams of becoming a writer truly seemed possible.
Today, the business of writing has become a family affair.  My mother, Maggie Shayne, went on to become a New York Times bestselling author.  She has long been my mentor, but has recently also become my writing partner.  My sister Jessica Lewis is the owner and creator of authorslifesaver.com, a company that assists writers in e-publishing their manuscripts.  It was through her influence that I began using my editing skills to help fellow writers in the pursuit of publication.
My qualifications:
Other than an interest in writing and a family full of talented people, I would consider myself an expert in language.
 I have a BS in English and Secondary English Education.
I have an MA in English.
I have been a high school English teacher for 13 years.
I have taught both college level writing and literature courses.
I have experience editing manuscripts for both traditionally published and e-published authors.